Click Here for Coverage of this Year's Event on NY1
The Molloy community enjoyed a beautiful day on Saturday, June 22nd as friends and family joined together to celebrate the life and memory of Karina Vetrano '04. Molloy hosted its third annual Walk/Run for Karina, which included several spirited activities.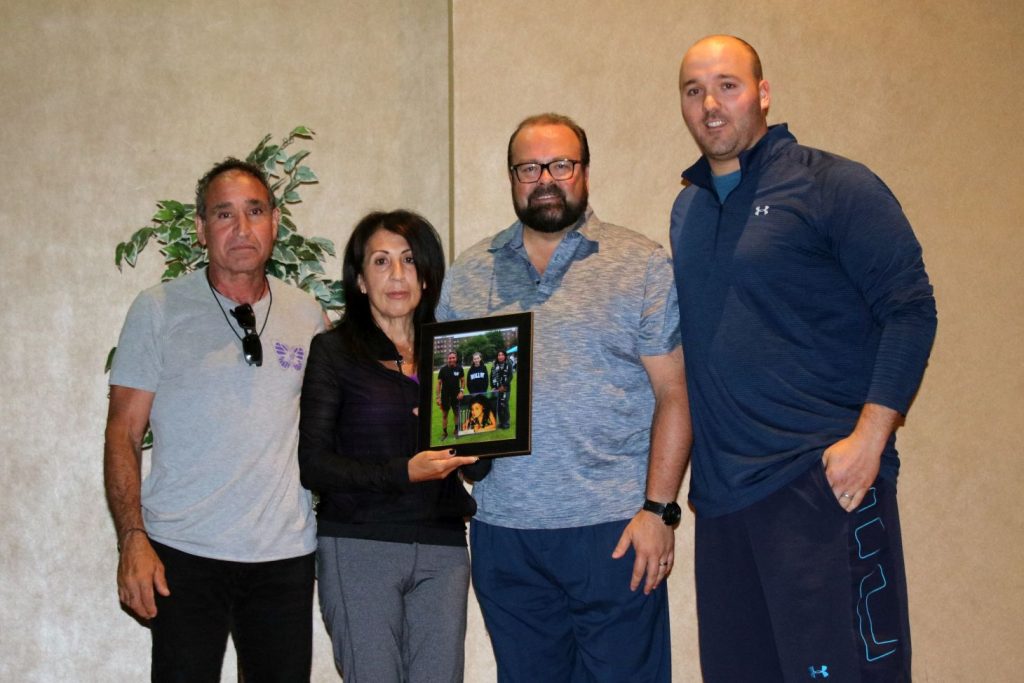 The event began with a Memorial Mass celebrated by Fr. Christopher Heanue, with music provided by Allison Terranova '14 and Stephen Velez '16. Following Mass, Phil Vetrano '74, Karina's father, thanked everyone in attendance for their continued presence and support of the Karina Vetrano Memorial Scholarship. Phil also thanked event sponsors Mr. Robert Agostinelli,the Jordan Family, and Mr. Brad Katinas '90 and family for their generosity. President Richard Karsten '81 and Alumni Development Officer Matt Rizzotti '04 then presented the Vetrano family with a framed photo featuring Karina's parents with Jenna Schonmann '22, the first recipient of Karina's scholarship. Jenna, who was in attendance, is excited to begin her sophomore year this fall. | Read More About Jenna
The Walk/Run began with Phil running the first lap solo while holding Karina's running shoes. This is a tradition Phil began at the first Walk/Run in 2017 has continued at each eventsince. The event also featured a 5K race on Molloy's track, a children's race, and a yoga and meditation session led by Jen Kelleher '04 of Body Love by Jen.
We extend our deepest thanks to everyone who supported this year's event. Your generosity helped Molloy raise over $35,000 for the Karina Vetrano Memorial Scholarship. Thanks to you, this scholarship will continue to benefit future students just like Jenna. "Thank you to everyone who helped make the Walk/Run for Karina a wonderful success," said President Karsten. "It was a lovely tribute to a beautiful life. We are honored to help Karina's scholarship continue to thrive and help more students."
If you were unable to attend the event but would like to show your support, please consider making a gift to Karina's scholarship at www.molloyhs.org/donate/.